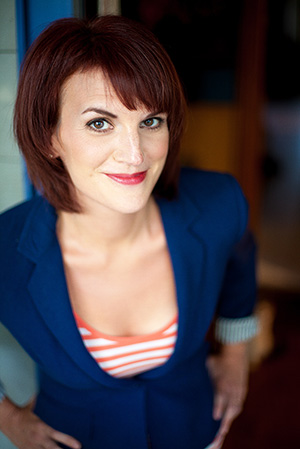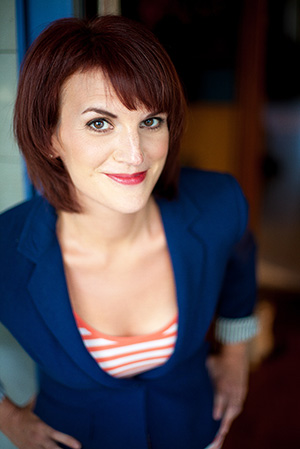 Named one of the "Best of Chicago" (Chicago Magazine, 2008) Rebecca Simone Schorsch instructs singers who work across classical music, musical theater, and commercial styles. Her students sing in opera houses, young artist programs, with symphonies and summer festivals, perform on and off-Broadway, on London's West End, Chicago and regional stages, on national tours, and in film, television and the recording industry. A dedicated and highly sought-after teacher in both classical and theatrical circles, Rebecca is known for her technical, artistic, and professional mentorship skills, as well as her sense of what is needed to be a successful 21st century performing artist. Her students have gone on to rich lives in music as full-time performers, teachers in elementary, high school, and university music classrooms, private voice instructors, stars of feature films and television series, arts administrators, entertainment lawyers, music therapists, liturgical music directors, performers at White House State Dinners, and Doctoral candidates in both performance and academic subjects.
Ms. Schorsch is an Artist Faculty member and the  Associate Director of the Classical Voice Program at the Chicago College of Performing Arts at Roosevelt University. Not one to be confined by genre, she taught for over a decade on the Theater voice faculty, and also taught and directed for the holistic summer program, Up North Vocal Institute  for eight seasons. She is a frequent master class teacher, and has taught extensively across the U.S. and the U.K. at institutions such as University of Colorado-Boulder, Wheaton College, University of Chicago, Southern Methodist University, Loyola University, the Source Song Festival in Minneapolis, Royal College of Music and Drama in Cardiff, Wales and the Royal Academy of Dramatic Art (RADA) in London.
A devoted educator of American music, Ms. Schorsch co-founded the American Music Institute--a summer intensive program at the Chicago College of Performing Arts--with colleagues in Jazz & Contemporary music and Musicology. She is a frequent lecturer and presenter on teaching and performing American music across styles, and her research on the Disney vocal style was published in American Music' s edition on 'Music and Sound in Disney Media'.
As a singer herself, Ms. Schorsch has appeared extensively as a concert soloist in both classical and musical theater repertoire in the Chicago area and beyond with The Illinois Philharmonic, Source Song Festival, Bach and Beyond Festival, West Suburban Symphony, Northwest Symphony, Salt Creek Symphony, Access Contemporary Music, Source Song Festival and the Chicago Civic Orchestra, among others. She has been frequently heard live and replayed on WFMT Chicago in solo recital. Regarded for her conviction to text in performance and involvement in the Chicago classical music community, Ms. Schorsch was called "gutsy…a Chicago favorite" (Time Out Chicago). She is a student and mentee of Connie Haas.
Ms. Schorsch is a member of the National Association of Teachers of Singing and The Voice Foundation, served as President of the Chicago Chapter of NATS from 2019-2021, and was the  Program Chair for the organization's 57th National conference.
She received a Bachelors in Music in Vocal Performance from Roosevelt University and a Masters with Distinction in Applied and Professional Ethics from the University of Leeds, where she researched and wrote on ethics in the performing arts and arts education.